Continental scale distribution of telescopes that participated in Tuesday's demonstration.
The great distances between telescopes form the basis of the virtual telescope. Green lines represent the logical network that allows data to be delivered in real-time to the correlator at JIVE.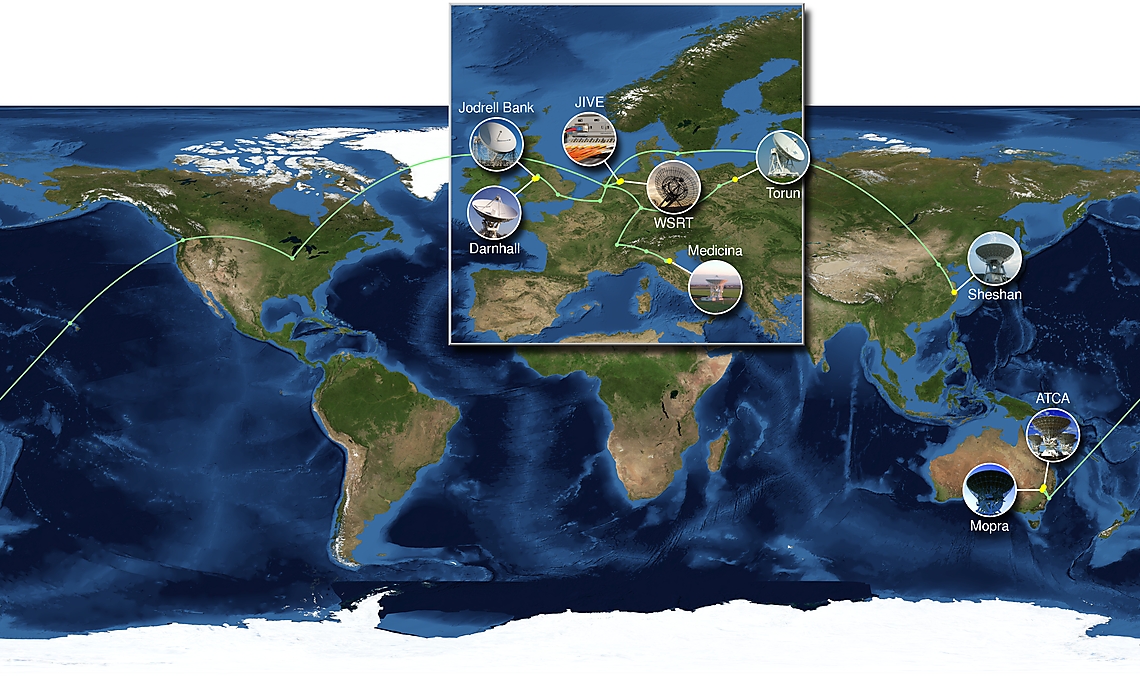 Image created by Paul Boven, JIVE. Satellite image: Blue Marble Next Generation courtesy of NASA Visible Earth (visibleearth.nasa.gov).

Download a 300dpi version of this graphic for print use.